Review of Detoxification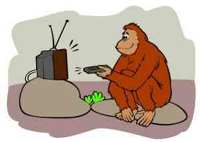 Detoxification is part of a natural healing process whereby the body eliminates toxins.
Signs of detoxification can include:
vomitting
itchy skin
soft stools
constipation
draining eyes
ear wax build up
lack of appetite
live worms leaving the body
urine may be a darker color
emotional or physical changes
mucous or blood on the stools
lethargy, even extreme lethargy
the creation of cysts or growths
increase in amount and smell of gas, bad breath, body odour, strong urine or feces smell
... and more
Although detoxification is a natural process, most people are not used to it, so if you are at all concerned with your pet's detox, contact your vet, preferably a holistic vet who understands detoxification.
If you contact your vet, then they can tell you if your pet is going through a detox or if there are problems.
Generally speaking, detoxification just takes its course, and once gone it leaves many dogs and cats looking new & improved.
Detoxification can happen at anytime, can last one or more days and can happen more than once or never at all.
Some simple herbs, glandular and organ supplements and digestive enzymes help with detoxification.
A bath in just plain water or with a herbal shampoo helps remove toxins from the skin.
Taurine — An Amino Acid That's Important Not Just To Cats, But Dogs Too!
Taurine is an amino acid that's not just important to cats, but for dogs too. Indeed, many think of taurine as just an amino acid that benefits cats. But did you know that taurine helps prevent epilepsy?