Source: www.pet-grub.com
If you wish to quickly print this entire book with the greatest of ease, please read the following page:
What's New Pussy Cat?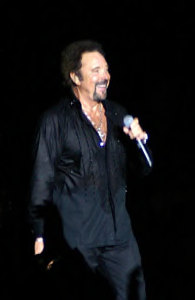 What's New Pussy Cat? — and no, this is not a tribute page to Tom Jones whose song What's New Pussy Cat was the #3 hit in 1965 — and yes, I do like Tom Jones, just not enough to create a tribute page, that's all.
Instead, this is more a tribute to the cats that taught me so much while I operated my small cat sanctuary in the Philippines.
You see, I wrote my original book way back in 1995 and into 1996. I wrote my book with the sole purpose of helping people learn how to feed a wholesome homemade diet using a very simple, quick and hassle free method.
I realized that there were many books available to teach one how to make a wholesome homemade diet, but most of them were complicated — and most of them were written as if the person was already educated in health and nutrition, especially holistic health and nutrition. As a result, a lot of people felt overwhelmed and understandingly so.
I, therefore, wrote my book essentially for the beginner — the newbie — the person who was brand new to the concept of feeding a raw meat diet. At the same time, I wrote my book for those who are slightly more aware of holistic health and nutrition, but still needed help and assistance in getting organized and in understanding the principles of feeding a wholesome raw meat diet.
My original book was written in a very simple and easy to understand manner — even though it's quite comprehensive and chock–a–block full of information — but since it was written in such a simple and easy to understand manner, I guess you could say I didn't touch every topic. I just wanted to keep things simple so people didn't get confused.
What's New Pussy Cat, therefore, expands on my original book and provides additional information on different topics as well as discussed some topics in greater depth and/or in a slightly different manner. But don't get me wrong, What's New Pussy Cat is still easy to read, easy to understand and easy to follow — it's just that you are going to learn more. For some, learning more may complicate that which they have learned thus far. So if that's the case, come back when you are ready.
While What's New Pussy is not inspired by Tom Jones, the singer, What's New Pussy Cat is inspired by the cats that I took care of at my cat sanctuary. By feeding the cats and by observing them, I gained additional insight and knowledge — truly it was an amazing experience — one that I will never forget — and one that I now share with you.
Learn More About Holistic Health and Nutrition For Pets
Keep reading by choosing another page or topic.