On A Sirius Note
Canis Major and Orion: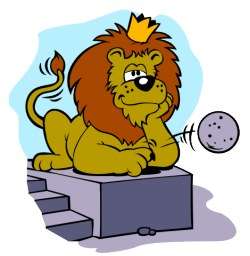 The great dog, otherwise known in Latin as canis major, is a star constellation found in the southern hemisphere.
Canis major is the companion of Orion, the great hunter. Canis major contains Sirius, the dog star.
Sirius is the brightest star in the sky next to sun. Sirius can be found by locating the three stars that form the belt of Orion. The three stars point directly to Sirius which is supposed to be part of the collar found on canis major.
Leo the Lion:
Leo is said to be one of the oldest constellations known.
It is also the fifth sign in the astrological zodiac. The brightest star in this constellation is called Regulus.
Regulus is sometimes also referred to as cor leonis which translates into the heart of the lion.
The tail of this constellation contains a star called Denebola. Denebola is an Arabic word that means tail of the lion.
Pet's Teach Us
Pets can teach you so many things. Here are a few of those things we can learn from our pets.