Just For Fun
Test Your Pet's IQ: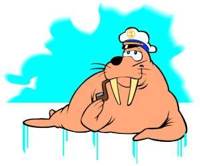 Get a cup and a biscuit and show the biscuit to your dog. Then place the biscuit under the cup and see if your dog will knock over the cup to get the biscuit. With cats, replace the biscuit with catnip.
Who's The Leader of Your Wolf Pack or Lion Pride?
Have you ever noticed that when you come home from a walk with the dogs that one dog in particular always enters the house first?
Is there a dog or cat that always gets first dibs on the food?
Well, generally speaking, the one who is always the first is also the leader of your wolf pack or lion pride.
I'm Serious About Sirius
Seriously, did you think I wasn't serious about Sirius!